References
BLR BIMON B.V.
"A sparring partner who knows all the ins and outs will increase project feasibility".
Coltavast B.V.
"We appreciate Het Bouwadvies for their expertise, their decisive, no-nonsense approach and their honesty".
Niek den Outer - Het Bouwadvies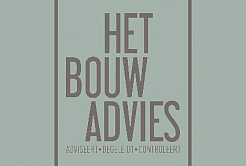 Het Bouwadvies is a growing company, with a good vision for the future and a very diverse range of projects. This allows them to continuously improve their expertise in various aspects that are crucial todays market.